Motivation, inspiration, information... Get-rich-quick because life is too short to get rich slow.
Friday, October 26, 2018
Posted by

PYGOD
at 6:39:00 PM
No comments:


Tuesday, May 31, 2016
How can an athlete evade taxes? Find out in an offshore adventure!
Welcome to the secret world of offshore. Your goal is to navigate this parallel universe and hide your cash away. Don't worry! Lawyers, wealth managers and bankers are there to help you.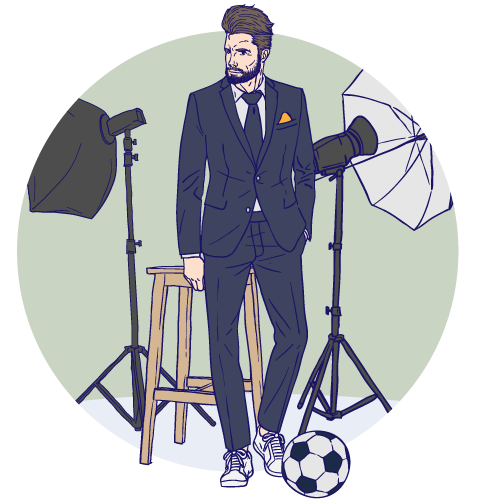 Juan Penalti
Soccer Player
It's 2001. You are a famous international soccer player. Congratulations! Your agent negotiates a $5 million image rights sponsorship contract with a global fashion and sportswear brand. Instead of paying $2 million in taxes on the deal, you want to hide this money from the tax collector.
Open a bank account in Switzerland
Create an offshore company
Smart move – all the better to hide your money… Your bank registers the company SUNNY HEAVEN LTD in the British Virgin Islands (BVI). Your new bank account will be in the name of Sunny Heaven Ltd, instead of your name.
To keep your identity secret, you are advised to name a friend or employ a nominee as the shareholder of the company. Or, you could try to keep the company ownership completely anonymous by using
bearer shares
.
Pick a
Register
With
bearer shares
, your name won't appear anywhere. The shares will be owned by whoever physically holds them.
But in 2004, the British Virgin Islands passes the
BVI Companies Act
, which outlaws anonymous
bearer shares
.
Your lawyer advises you to change jurisdiction or opt for a
nominee shareholder
instead.
Pick a nominee
Go to another jurisdiction
The company that supplied you with Sunny Heaven Ltd provides you with a
nominee shareholder
whose name will appear on the company's public documents.
But the bank wants to know the identity of the
ultimate beneficial owner
of the Sunny Heaven Ltd account for their own records. The bank asks for a copy of your passport.
Hand over a copy of your passport
Pick a nominee
A British citizen in Panama will act as the beneficial owner, also known as
natural person nominee
, of your company. This will cost more than $15,000 a year, but keeps your tax liability hidden from authorities … for now.
With the money you saved, you buy yourself a sleek Bugatti yacht. It's time to relax.
Play with another character
Source:
https://panamapapers.icij.org/stairway_tax_heaven_game/
Posted by

PYGOD
at 11:08:00 PM
No comments:


Thursday, January 7, 2016
'When I was a kid I never wanted to be classy, I just wanted to be rich.' - Dan Bilzerian
So do I.
Posted by

PYGOD
at 12:54:00 PM
No comments:


Tuesday, June 30, 2015
Donald Trump, Vince McMahon, Fidel Castro, and Gregory Charles all sleep between 3 and 4 hours a day.
Do you really need to not-sleep to be highly successful and productive?
Posted by

PYGOD
at 12:51:00 PM
No comments:


Labels: businesspeople, celebrities, famous, genius, habits, infographic, politicians, rich, sleep, sleeping, successful